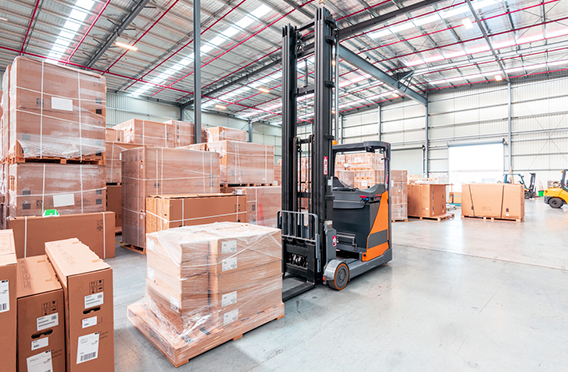 Delhi, Mumbai, Hyderabad, Bangalore, Noida, Gurgaon, Ghaziabad, Indore, Ahmedabad, Baroda, Surat and Kolkota are the place where we are having our warehousing stores. All these warehouses are well linked and positioned with great convenience benefits. We have our own fleet of modern vehicles, varying in size and type to cater all categories of cargo.
We contain a team to collect, store and ship in according to the instruction of clients as soon as goods move outside of India. Warehousing facility is availed by for corporate, commercial users as well as individuals wherein goods are stored at the responsibility of a service provider, at the destination of choice, for a definite period of time. 
Warehouses can safely and conveniently store Computers, documents (in racked archive storage to individual specially designed storage crates), Home furnishings, Antiques, Furs, Linens, Mattresses, Electronic Equipment, Musical Instruments and innumerable other stuff. World Wide Packers and Movers these days provide or arrange for best warehousing and storage services for storing goods for a specified time frame.